Carving Books
Whether it's whittling, chip carving, or something more sophisticated, the timeless craft of woodcarving has brought pleasure to young and old for countless generations. In our Carving Books category, you'll find plenty of projects for both beginning and advanced carvers, and for everyone in between! Please don't hesitate to
contact us
if you need any assistance locating the right books for the project you have in mind!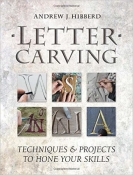 ANDREW HIBBERD Begin your apprenticeship (in your own workshop) with an...
$24.95
Sale Price:
$12.48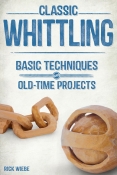 by Rick Wiebe. In a fast-paced and noisy world that makes your head spin, the...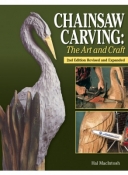 Get inspired to create your own chainsaw art with the help of author and...
$27.99
Sale Price:
$14.00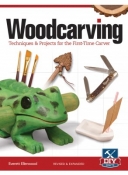 Carving things from wood is easy and lots of fun. This book is the perfect...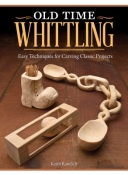 Master the old-fashioned craft of whittling with this easy-to-learn...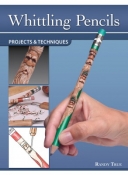 This introduction to the slender craft of pencil carving shows how to make...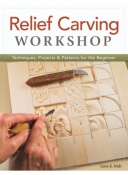 If you want to master the art of carving in relief, this comprehensive...
$19.99
Sale Price:
$10.00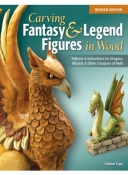 Beginning and intermediate carvers will learn to create wonderful mythical...
$19.99
Sale Price:
$10.00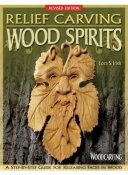 by Lora Irish. With this book any carver can stand beside the workbench of...
$19.99
Sale Price:
$10.00
Providing a new twist on a holiday tradition, Extreme Pumpkin Carving, 2nd...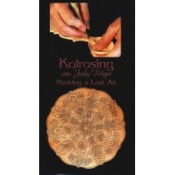 Kolrosing (coal-rose-ing), originally from Scandinavia, is the delightful art...
$24.95
Sale Price:
$12.48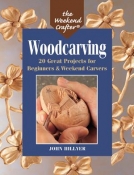 by John Hillyer. These are 20 quick and easy projects from a Roly Poly Santa,...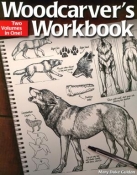 Mary Duke Guldan, a longtime columnist for the National Wood Carvers...
$22.95
Sale Price:
$11.48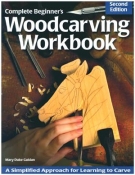 The ultimate resource for getting started in woodcarving! All you need to...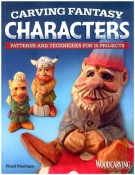 If you love caricature carving but are getting a little tired of cowboys and...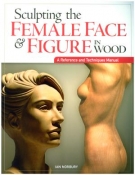 The female face and the female figure have been drawn, sculpted, carved, and...
$24.99
Sale Price:
$12.50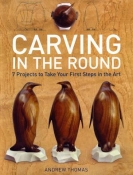 Carving in the Round takes readers on a journey to develop their...
$24.95
Sale Price:
$12.48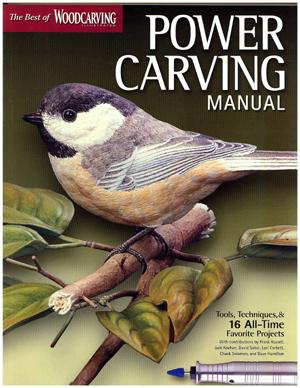 Take Your Carving to the Next Level with the Speed and Control of Power Tools...