Carving Books
Whether it's whittling, chip carving, or something more sophisticated, the timeless craft of woodcarving has brought pleasure to young and old for countless generations. In our Carving Books category, you'll find plenty of projects for both beginning and advanced carvers, and for everyone in between! Please don't hesitate to
contact us
if you need any assistance locating the right books for the project you have in mind!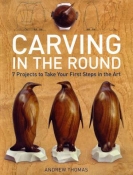 Carving in the Round takes readers on a journey to develop their...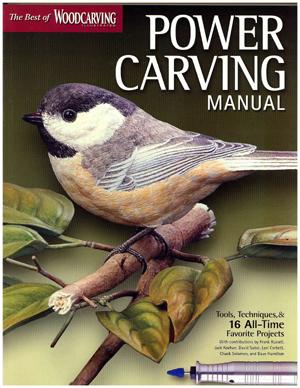 Take Your Carving to the Next Level with the Speed and Control of Power Tools...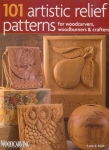 Packed with patterns for small-scale projects ideal for beginning and...
$19.95
Sale Price:
$16.95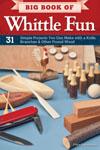 Whittling is a fun past time for those just starting to carve, and those who...

Bird decoys, which were first fashioned by Native American hunter-artists at...

First, you will learn how anatomy relates to expression by creating a clay...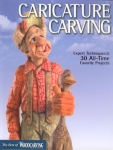 Whether the goal is to create a whimsical figure or to brush up on basic...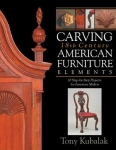 Subtitle: "10 Step-by-Step Projects for Furniture Makers". "Carving 18th...

Unlock the whimsical characters and wood spirits from within one of nature's...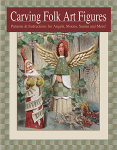 Complete step-by-step carving and painting demonstrations for a folk-art...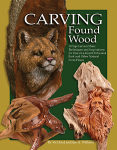 Woodworkers of all skill levels will find inspiration and practical advice in...

This detailed guide includes techniques and tips for carving two hummingbird...

The intricately carved Japanese miniatures known as netsuke are among the...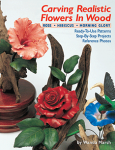 Three projects, each incorporating new skills and techniques, are structured...

This book shows the reader how to carve each of the 12 Santas presented in...

For anyone who's ever had trouble rendering the human face, the newly...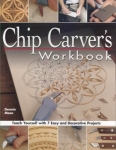 Chip carving—a style of woodcarving in which knives are used to remove...
$14.95
Sale Price:
$12.95

In this collection of 29 projects, woodworkers of all skill levels are taught...
$19.95
Sale Price:
$11.98